|F1 2022 Miami GP| race analysis:
Super Max Verstappen wins at Miami, 2-3 Ferrari.
Race results. Miami GP F1 2022.
Super Max wins and convinces, at every completed race he always comes first!
Max Verstappen overtook Charles Leclerc to claim a hard-fought victory at the inaugural Miami Grand Prix and close the gap to his F1 title rival.
Max Verstappen leapfrogged polesitter Charles Leclerc and covered off a late charge from the Ferrari driver to land victory in the inaugural Miami Grand Prix, one of the most anticipated Formula 1 races of all time.
The defending champion made light work of Carlos Sainz at the start of the 57-lap contest and then swiftly deposed Leclerc in his bid to overturn the points deficit, even though the jeopardy of a late safety car meant Verstappen did have to cover off a rising threat late on. But with the Red Bull driver ultimately triumphing by close to 3.8 seconds, it ends the early trend of the 2022 season in which Verstappen and Leclerc had taken it in turns to win.
Following his Imola success, Verstappen snared back-to-back victories – witnessed by the many celebrities in attendance – in fine style to stand atop a spectacular podium in the shadow of the Hard Rock Stadium. That leaves Ferrari needing to find a response to the ever-growing strength of the RB18 (even if it's still unreliable) as it seeks to end the Maranello title drought.
Elsewhere, Alexander Albon's dyed hair brought yet more prosperity as the Williams driver snared another remarkable points finish, plus George Russell maintained his hot streak of top-five finishes by prevailing over Lewis Hamilton.
READ: HOW F1 DRS WORKS?
 Verstappen hasn't lost an ounce of motivation
During pre-season testing, then entering the F1 paddock for the first time as the defending champion, Verstappen said he had achieved his dream. He had reached the peak of motorsport and he didn't necessarily feel a desire to go on and bag title after title.
That left some to question his motivation. But for the second round in a row, he hasn't been fazed by a little adversity. Instead, he was ruthless and took control of proceedings.
After he was hobbled by a start issue in the Imola sprint, Verstappen's time learning the new Miami circuit was massively curtailed by overheating issues in practice. He then made a hash of his final Q3 flying lap to fall to the second row of the grid. But he swiftly launched by Sainz and then cut the 1.2s gap to Leclerc so on lap nine, he could thumb DRS down the shorter home straight to fairly claim first place into Turn 1.
Leclerc was again blunted by tyres and top speed
Leclerc preserves his place at the top of the championship thanks to finishing runner-up to Verstappen, but he ceded another 17 points to his Dutch rival to now hold an advantage of 19 points. Prior to Imola, however, the gap between the pair had peaked at 46 points.
Whereas Leclerc made a major error in Italy by spinning out of a sure-fire third place, in Miami he appeared to maximise the pace of the Ferrari and fell short of Verstappen because of the weaknesses that the F1-75 charger has so far demonstrated.
Leclerc admitted that his lap for pole was good rather than great, but with Verstappen bailing out of his final flier after making a mistake, the Ferrari seized the advantage. But like in Imola when rain washed the rubber off the track, the green surface of Miami appeared to increase the rate at which the Ferrari started to suffer graining on its front tyres.
The decline in pace as Leclerc managed his rubber allowed Verstappen to close. The Florida track, dominated by the massive backstraight and its sweeping high-speed final sector, also suited the Red Bull-badged Honda power unit's superior top-end poke.
That was evidenced by the speed traps in qualifying. Red Bull topped the charts, Perez over Verstappen, as Leclerc was only 13th fastest through the gate. Sainz was 18th. So, when the chasing RB18 was equipped with DRS on lap nine, the win slipped away from Leclerc.
READ: THE AERODYNAMICS OF A F1 REAR WING – CFD EXPLAINED IN MOTORSPORT
READ: WHAT IS CASTER ANGLE?
Analysis of the race: Miami GP F1 2022 – Up and down.
UP
MAX VERSTAPPEN AND RED BULL
Any win over your title rival is a great result, especially when trying to claw back a disadvantage.
But the turnaround nature of Max Verstappen's Miami victory makes it feel even more valuable.
He felt he only managed four or five laps of any worth on Friday amid problems that began with a brush of the wall and ended with his brakes on fire due to an incorrectly fitted hydraulic line. That left him still trying to figure out the circuit and his set-up in Q3.
To come from that situation to inflict a defeat on Ferrari and Charles Leclerc that would've been absolutely emphatic without the late safety car bodes very well for Red Bull's season from here.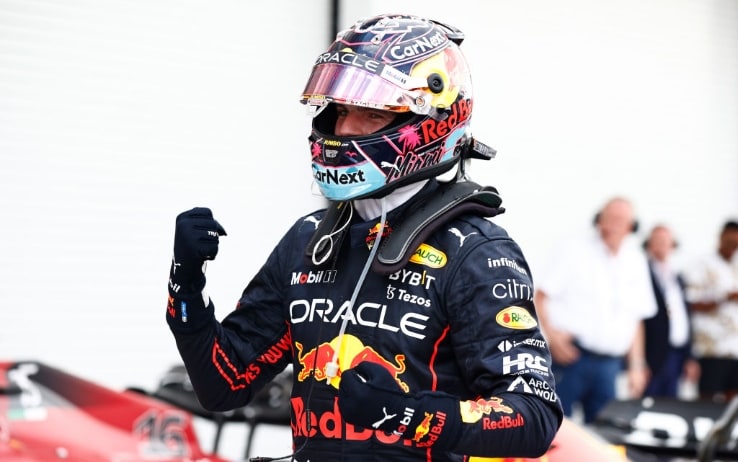 READ: DOWNFORCE AND GROUND EFFECT EXPLAINED
GEORGE RUSSELL
The timing of the safety car may have aided Russell but it was part of a deliberate strategy to run long on the high probability that somebody would get it wrong.
He weathered the early pain of the hard tyres from 12th on the grid, dropping positions and fighting with his old Williams team. But he kept it clean and settled into a consistent stint that would have yielded a solid points finish even without the safety car.
He probably made passing Lewis Hamilton harder than it needed to be, but the result was the same. Taking fifth place after he looked at all sea in qualifying is encouraging, even if he never got anywhere near his Friday peak.
READ: DRAG COEFFICIENT OF SHAPES – PRESSURE DRAG AND SHAPE FACTOR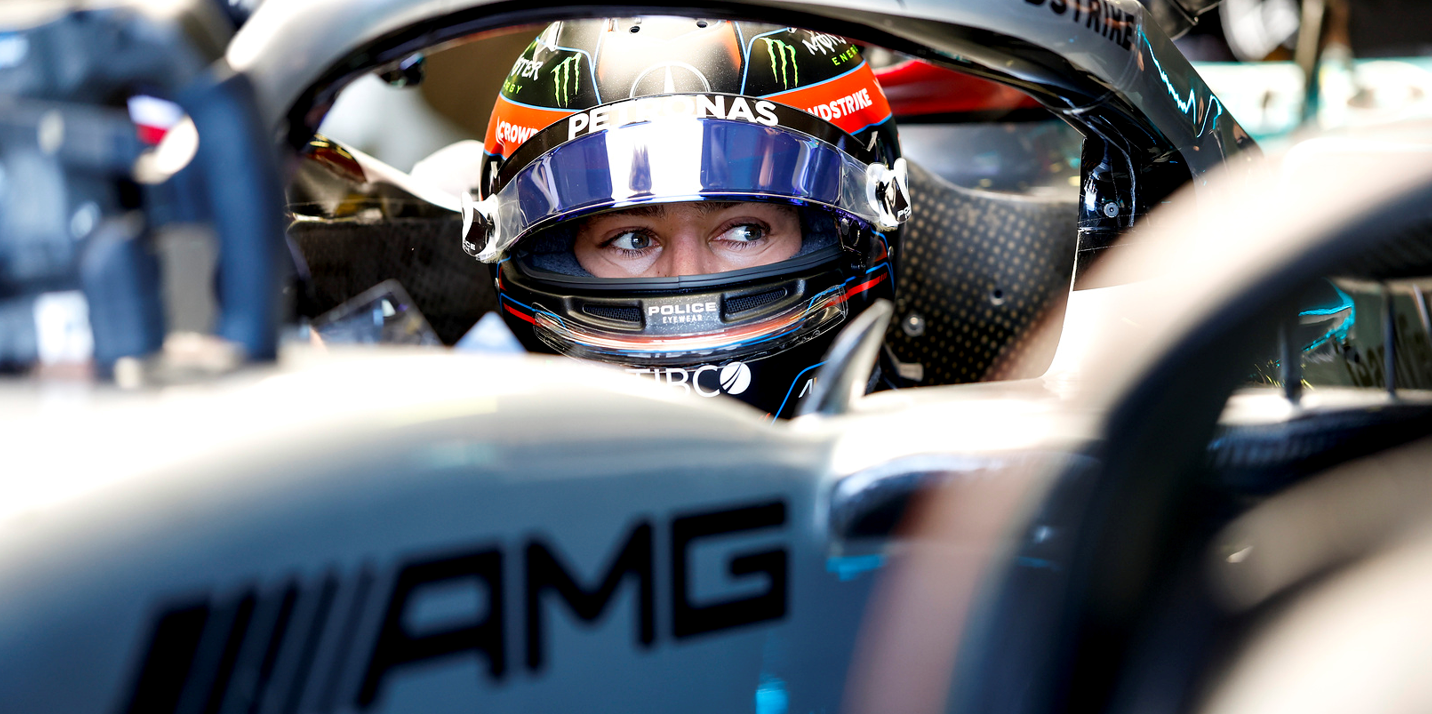 READ: WHAT IS PORPOISING F1 EXPLAINED
DOWN
FERRARI and CHARLES LECLERC
This ended up being only a narrow defeat for Leclerc, a rewarding return to the podium for Carlos Sainz and still great points for both championship fights.
So it certainly wasn't all bad and 'loser' is too harsh a term really.
But that's two defeats in a row, two races where a rival as strong as Red Bull was simply faster. Two very different sets of conditions and track layout too.
If that's now the trend, that points lead won't last long.
MICK SCHUMACHER
Haas team boss Guenther Steiner suggested this week that the points floodgates might open for Mick Schumacher once he scored in F1 for the first time.
He's probably right. But what impact will losing a first points finish in the final laps in a collision with his friend and mentor Sebastian Vettel have?
Schumacher certainly shouldn't get all the blame for the collision, which could be interpreted as either driver's fault or a racing incident really. It's just unfortunate given how many incidents and disappointments he's notched up since Haas got on the pace that the most costly one should come in this manner.
McLAREN
Quite the contrast from its Imola podium high as McLaren failed to score a point.
Norris was a helpless victim in the incident with Pierre Gasly but even without that, it looked as if he would only walk away with a couple of points.
Daniel Ricciardo showed flashes of speed and made some trademark daring overtakes but he fell 3.5s shy of the final point in 11th place on the road before dropping to 13th with a penalty for earlier going off-track to stay ahead of Magnussen.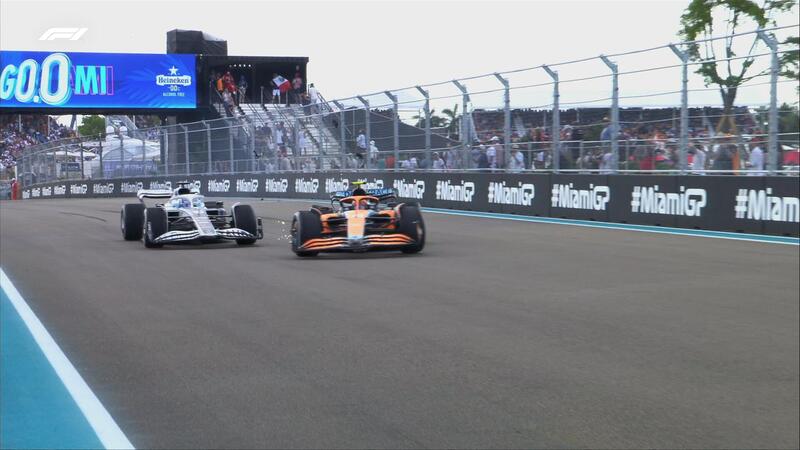 READ: WHAT IS CASTER ANGLE?
F1 2022 World Championship points standing after the Miami GP.