|F1 Australian GP 2022| race analysis:
Ferrari dictates the law. The degradation knocks out Red Bull and favors Mercedes
F1 2022 Australian GP race results:
Dominant Leclerc wins to go 34 points clear as Verstappen retires again
Charles Leclerc dominated the Australian Grand Prix on Sunday to win for the second time in 2022,  as world champion Max Verstappen again failed to finish.
Leclerc led all 58 laps in Melbourne as he increased his championship lead to 34 points on a day when his main rivals all hit trouble.
Ferrari teammate Carlos Sainz spun out on the second lap after trying to recover from a poor start, while Verstappen had struggled with tyre graining before suddenly stopping on Lap 39 with a mechanical issue.
READ: HOW F1 DRS WORKS?
Red Bull rescued some points in the constructors' championship, with Sergio Perez 2nd – but he was a distant 2nd to Leclerc. George Russell benefitted from pitting behind the safety car after a Sebastian Vettel crash to score his first podium for Mercedes in P3, ahead of teammate Lewis Hamilton.
The McLarens of Lando Norris and Daniel Ricciardo finished 5th and 6th, respectively, for the team's best day of 2022 so far. They were ahead of Esteban Ocon, Valtteri Bottas and Pierre Gasly, while Alex Albon scored the Williams team's first point of the season to round out the points.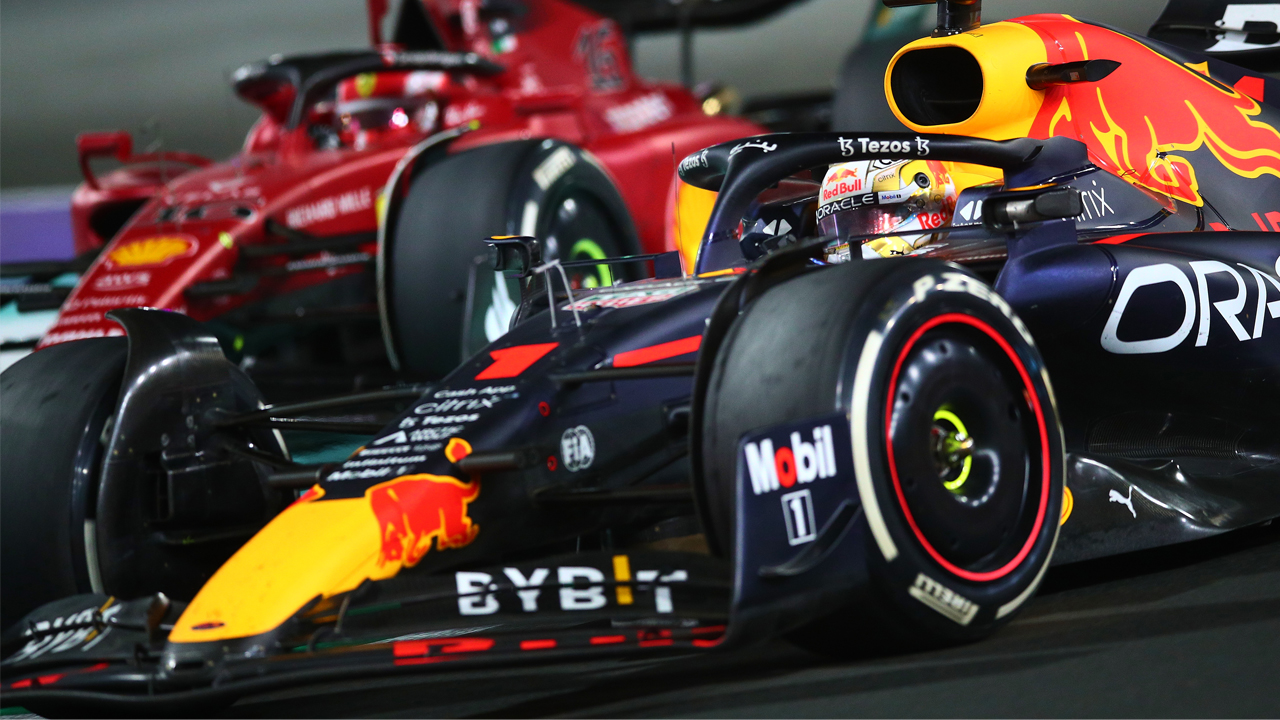 Leclerc and Ferrari the class of the field in Australia
Leclerc had won in Bahrain and been a strong P2 in Saudi Arabia, almost holding off Verstappen to win in Jeddah.
But in those races it was a really even fight with Red Bull and Verstappen – a genuine duel. Here, apart from one brief scare, there was only one driver in the fight for the win today.
Leclerc led from the start and seemed able to pull away at will. He led Verstappen by almost 10 seconds, a huge distance in modern Formula 1 and the era of tyre management, and then was able to rebuild a gap again after the safety car for Vettel's crash.
The only alarm came when he ran wide at the restart after the Vettel incident, allowing Verstappen a run at him. But, using the same expert car positioning we saw in Bahrain, he kept his cool and held the position before disappearing off down the road.
Leclerc has a 37-point lead in the championship over 2nd-placed Russell. But it will be the 46 points he has over 5th-placed Verstappen that will particularly thrill him. There is still a long way to go but Leclerc and Ferrari look the real deal.
It certainly made up for a rough weekend for Sainz. He was down in 9th after a bad qualifying session, then compounded it with a poor start, and later spinning off after running wide while trying to pass the Haas of Mick Schumacher.
Both @Charles_Leclerc and @SChecoPerez collected their 16th podium finishes in Melbourne!

And they absolutely drenched @GeorgeRussell63, who picked up his second 😅🍾#AusGP #F1 @FerrariTrento pic.twitter.com/OPZ95HhfEX

— Formula 1 (@F1) April 11, 2022
Leclerc can now look forward to Ferrari's first home race of 2022, the Emilia Romagna Grand Prix, on April 24 at Imola where he will again expect to be a contender for the win.
More mechanical woe for Verstappen and Red Bull
It had been clear from the early laps of the race that this was a damage-limitation day for Verstappen in his bid to retain his championship.
He did not have the pace to match Leclerc as he struggled with tyre management and quickly settled into a distant P2. He was not quick enough to have a gap to the cars behind to pit and try an alternative strategy to Ferrari without coming out in traffic, so it was clearly a case of settling for the 18 points.
READ: THE AERODYNAMICS OF A F1 REAR WING – CFD EXPLAINED IN MOTORSPORT
But that went out of the window at the start of Lap 39 when his Red Bull slowed suddenly at the end of the start-finish straight and it rolled to the side of the track with Verstappen reporting that he could "smell some strange fluid".
Verstappen also retired with car issues in Bahrain and is now 46 points behind Leclerc. He and Red Bull will hope their tyre problems and lack of pace compared to Ferrari will have been track-specific and they can fight at the front again in Imola.
Heartbreak for Max Verstappen in Australia 💔

An podium opportunity missed for the Dutchman after a strong showing ended prematurely with a car problem 😫#AusGP #F1 pic.twitter.com/DXeOAe1r4X

— Formula 1 (@F1) April 10, 2022
Teammate Perez was there to pick up the pieces as he took P2 with a fine drive. He recovered from a slow start and then losing places during the full-caution period to get back up the order with some fine overtakes.
Hamilton frustration despite improved pace
It was a mixed day for seven-time world champion Hamilton. He ran 3rd in the opening laps in his Mercedes, and while not on the pace of Leclerc – in fairness, no one was – he could stay closer to the Red Bulls than at any point this season so far.
But he was unable to keep Perez's Red Bull behind him, and then fell behind teammate Russell during the pit stops after the younger Brit was able to gain time by pitting during the safety car period following Vettel's spin and contact with the wall on the exit of Turn 4.
Hamilton followed Russell to the flag in the final laps, closing in but never attempting an overtake. It was unclear if there were any team orders but Hamilton added intrigue by saying on his pit radio "you have put me in a difficult position".
P3 is Russell's first podium for Mercedes and the second of his career, after he was P2 for Williams in the 2021 Belgian Grand Prix.
READ: WHAT IS CASTER ANGLE?
Analysis of the race: Australian GP F12022 – Up and down.
UP
Charles Leclerc
Leclerc's Melbourne win was easily the most dominant F1 race victory we've seen for quite a few races, and comfortably the biggest statement of the season so far.
He easily pulled a gap to Verstappen at the start of the race and the restarts after both safety car periods.
He made the slightest wobble with his second safety car restart, but he quickly recovered thereafter and demonstrated he'd have had more than enough pace in hand had Verstappen not retired to stay in the race lead.
And his fastest lap on the very last lap to fend off Fernando Alonso's last-ditch attempt (which wouldn't have been eligible for a point anyway) was the icing on the cake of a perfect weekend, which he walks away from with a healthy 34-point championship lead.
READ: DOWNFORCE AND GROUND EFFECT EXPLAINED
Mercedes
Considering Hamilton's miserable weekend in Jeddah and fears after practice that it could get lost in F1's tight midfield fight, Mercedes will be delighted to finish third and fourth for the second time in three races.
Both Alpine and McLaren looked faster than Mercedes at various points through the weekend – including the McLarens in the early phase of the race – but at the end of stints, the Mercedes was almost a match for the Red Bull and well clear of its midfield opponents.
No team walked away from Melbourne with more points than Mercedes, which has been able to jump ahead of Red Bull in the constructors', while George Russell is up to second place in the drivers' championship.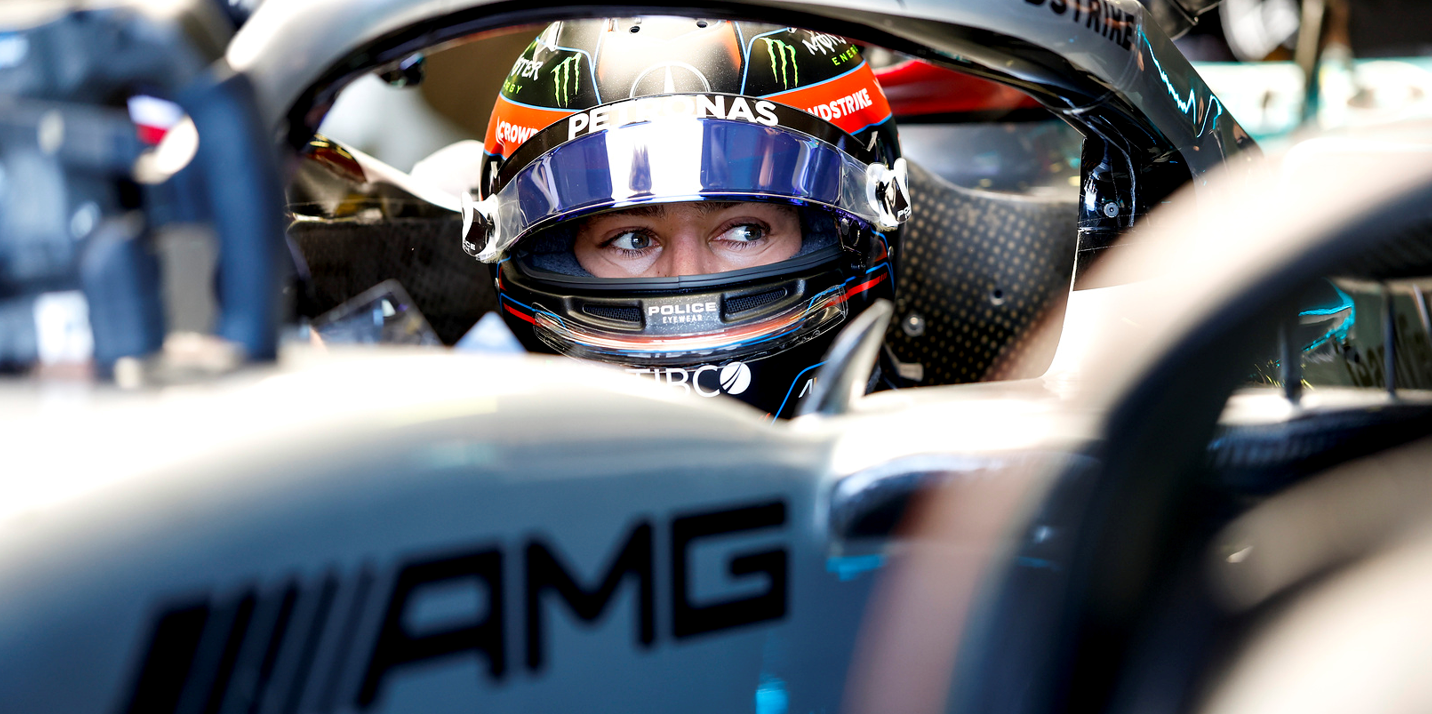 It might be a painful time for the eight-time constructors' champion but the team is currently performing excellent damage limitation.
READ: DRAG COEFFICIENT OF SHAPES – PRESSURE DRAG AND SHAPE FACTOR
McLaren
It would be slightly tempting to edge McLaren towards the loser category today given one of its cars outqualified both Mercedes and it looked like it had the pace to challenge or beat them too, but finished fifth and sixth while Russell was third.
But – hopefully, for McLaren – there will be days to come when it's fine to be frustrated at a lost podium not happy at a double top-six finish.
In the context of what's happened in McLaren's 2022 F1 season so far, fifth and sixth in Melbourne is a brilliant result.
The concern is, given how much the team put its leap forward down to just being at a different track, how sustainable it will be.
READ: WHAT IS PORPOISING F1 EXPLAINED
DOWN
Max Verstappen
Two DNFs in three races is not how Verstappen would have wanted to start his F1 title defence. But what's even more worrying is how much quicker Leclerc and Ferrari was able to go in the race.
They appeared fairly closely matched in qualifying but on Sunday, Verstappen had no answer for Leclerc's pace even before he retired from second place. He struggled with tyre graining and didn't have his usual edge over Perez.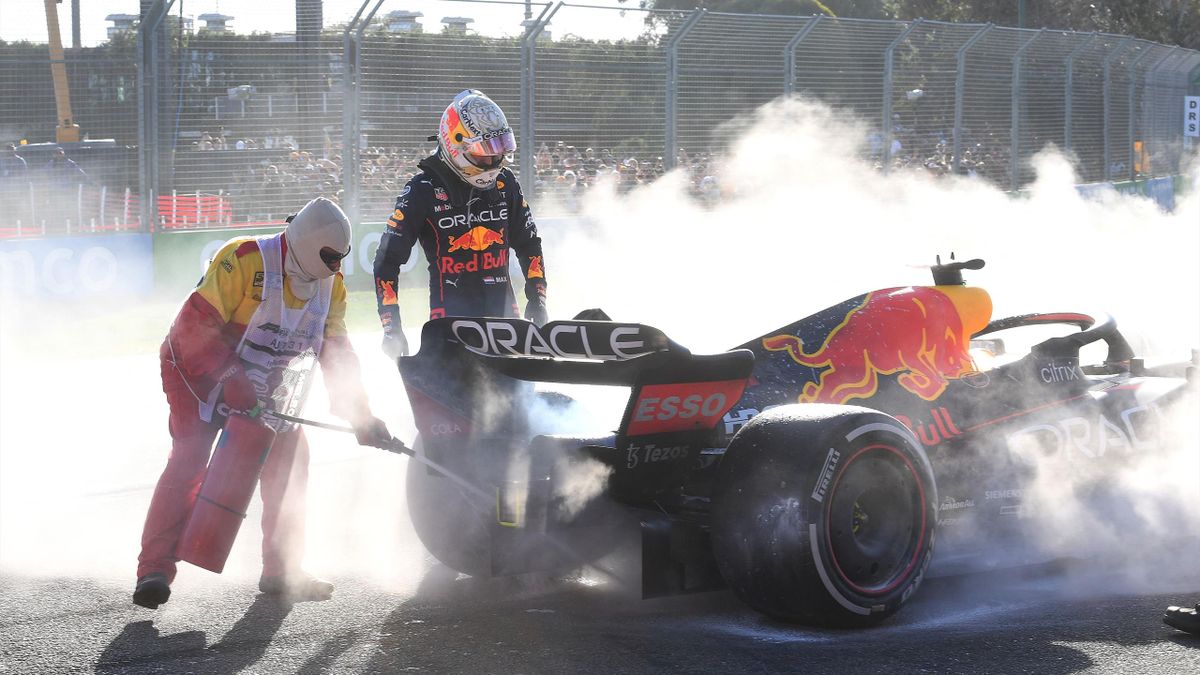 He's now 46 points adrift of championship leader Leclerc and while his title defence is by no means over, it's going to be a long road back now and the reliability concerns will surely continue to loom large.
Carlos Sainz
Sainz's 2022 season wasn't going that well before Melbourne but on paper, he still had a pair of podium finishes that made his pace deficit to Leclerc slightly more stomachable.
But that all changed this weekend with a nightmare qualifying and race that ended with him beached in the gravel after he slid out of 14th place in the early stages.
He's rapidly at risk of dropping out of the title fight even at this early stage and he'll have to hope the European season gets him back to his 2021 form, or Ferrari will soon naturally start shifting more of its eggs into Leclerc's basket.
Aston Martin
Sebastian Vettel: engine failure, fine for riding a scooter inappropriately, FP2 missed, big crash in FP3, qualifying very nearly missed, in the gravel early in the race, in the wall soon afterwards.
Lance Stroll: Crash in FP3, daft crash in qualifying that wrecked a Williams and earned a deserved penalty, a penalty for weaving in the race, a bit of wheel-banging too, no points.
Aston Martin is a long way off the pace and its drivers are making matters worse. Vettel gets a bit of a grace period given his delayed start to the season, but even so, it was clear he just wasn't on top of the car in the few laps he managed around crashes and failures.
READ: WHAT IS CASTER ANGLE?
F1 2022 World Championship points satnding after the Australian GP in Melbourne – Albert Park.
A reminder of our standings after three races in 2022!

Any stand-out surprises for you? 👀#AusGP #F1 pic.twitter.com/akLoGpoPVA

— Formula 1 (@F1) April 11, 2022